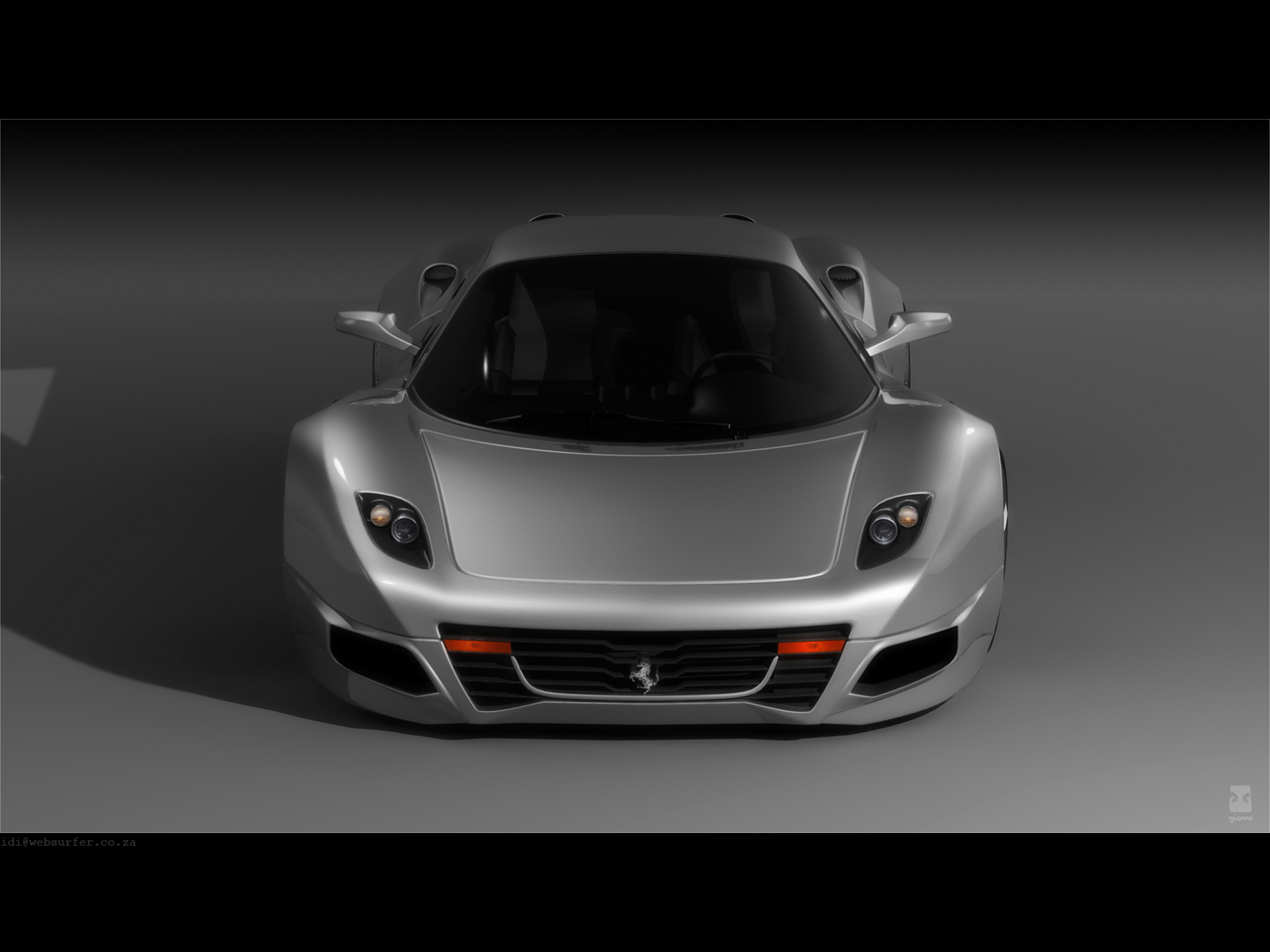 The idea for this car was simple, fast, aerodynamic and beautiful, while taking styling queues from Ferraris old and new. Being a mid-engine rear wheel drive, I had the freedom to give the car a really aggressive stance. Low, pointy front and Muscular rear makes it look like its ready to pounce.
I designed this car originally as a Dino concept. But the name didn't compliment the design. So I went for something more Ferrari. Ferrari F250. I think it's works well with the car. The number 250 which comes from the legendary 250 GTO.
Being a small car and very light I was thinking of a 2.5L V6 engine (250) that runs on bio-fuel.