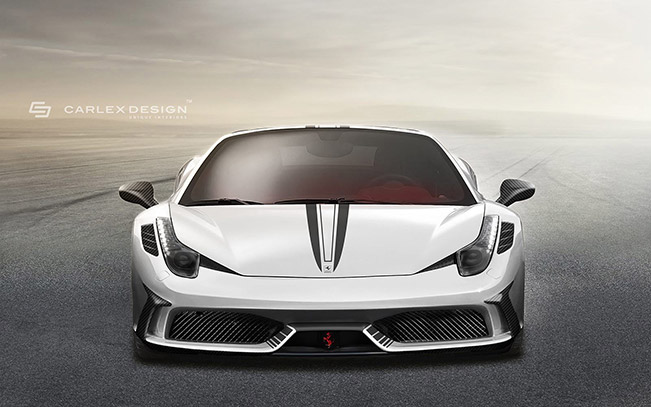 Ferrari 458 Spider Concept by Carlex...
Ferrari 458 Spider Concept by Carlex Design Studio - our current efforts are concentrated on 458 spider project. Today we would like to present you the conceptual...
SEMA 2010, Corvette Z06X Concept GT2,...
SEMA 2010 has started from Las Vegas, Corvette releases the Corvette Z06X Concept based off the GT2 Race car, Rhys Millen releases a modified Hyundai Equoss, and Oakley...
Ferrari Monza Concept
Ferraris are normally always about making people feel in touch with the driving experience - but this one is slightly different. This Monza concept is apparently so...
Ferrari 599 Transformed into the USD...
[gallery=7]Working at the final production preparations for our USD Corvette Z03 project, Ugur Sahin Design hereby releases the first official images of our new USD GT-S...
Ferrari Concept 2008 inspired by the...
[gallery=4]Ferrari appears to be a source of inspiration for a number of up-and-coming young designers with the likes of Idries Omar, Emre Husmen and now Luca Serafini all...