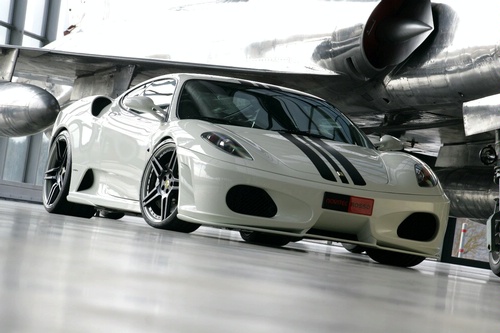 Novitec Rosso claims to be "the world's leading tuner of sports cars from Maranello." Standard Ferraris are hardly in a detuned state when exit out of the gates of Maranello in the first place so extracting more power out of their engines is a feat indeed. The easiest way of course is force inducing Ferrari's range of naturally aspirated engines with either a turbocharger or as in this case, a supercharger.
This in itself would increase power substantially over the standard engine but Novitec Rosso has decided to fit not one but two superchargers to the F430's 4.3L V8 engine to create the "RACE" specification tune. Novitec Rosso had already released a version of this engine which produced an astonishing 656hp but their RACE specification ups this by another 51hp making a rather generous 707hp at 8,350 rpm. Torque also increases to an equally impressive 712Nm at a 6,300 rpm, which enables any Novitec Rosso RACE kitted Ferrari 430 to hit 100kph in 3.5 seconds and, depending on gearing, top 348kph. Phew, serious numbers indeed.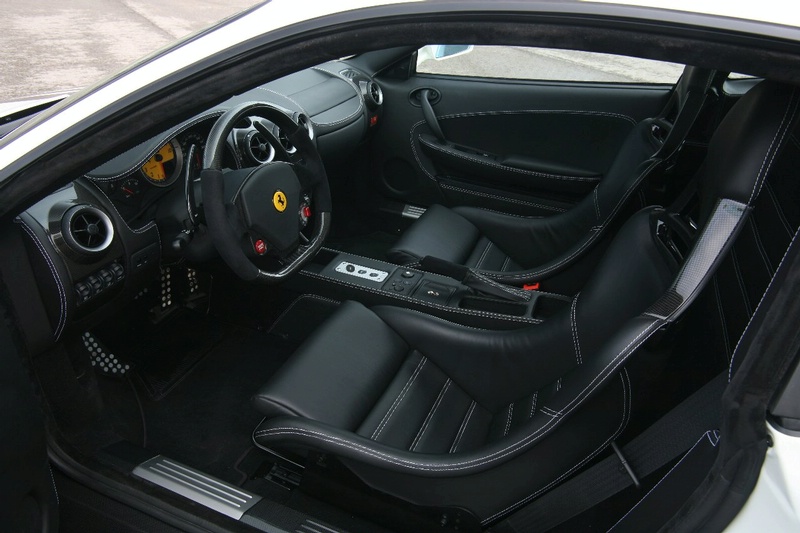 To enable Novitec Rosso to extract the extra power, its engineers had to change the turbine vanes on the supercharger and increase boost to 0.48 bar. All this extra boosted air needs to be cooled and set of two large water to air intercoolers do the job nicely. The increased amount of air entering the cylinders is of no use if there is not the requisite amount of fuel to be combusted. To cope, Novitec Rosso engineers have used bigger fuel injectors. Both the intake system and the exhaust side have had extensive modifications to cope with the extra mass flow through the engine.
Cooling, suspension and braking systems have all had Novitec Rosso upgrades in-line with the engines increased outputs.