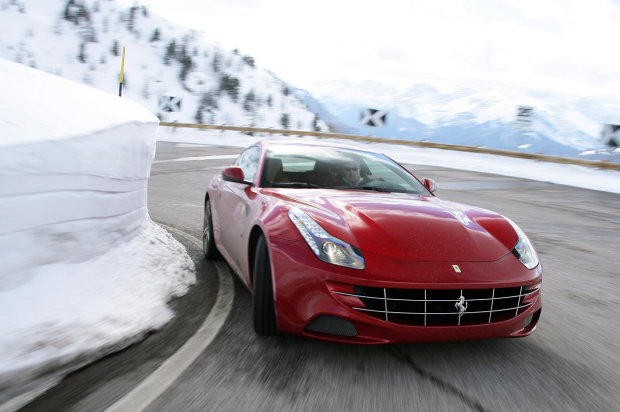 2012 Ferrari FF is powered by a 6.3 liter naturally aspirated V12 with 660HP (485 kW) at 8,000RPM and 683Nm (504 lb-ft) of torque at 6,000RPM. The engine is connected to a 7-speed dual-clutch semi-automatic gearbox sending the power to Ruote Motrici (4RM) – four-wheel drive system.
0-100 km/h in 3.7 seconds and a top speed of 335 km/h (208 mph). The fuel consumption is 15.4 liters/ 100km. The curb weight of the big Ferrari is 1,790kg.
So will it drift? Check out below!