Ferrari Monza Concept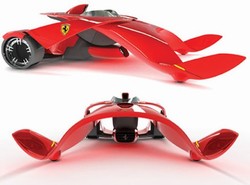 Ferraris are normally always about making people feel in touch with the driving experience - but this one is slightly different. This Monza concept is apparently so complicated that in theory a human brain is not fast enough to operate it. The driver sits in a position similar to riding a motorbike and the vehicle is designed to minimise friction and stop unwanted headwinds. The driver operates it to a predetermined speed, before the onboard computer changes the aerodynamic profile and takes over.Designer Iman Maghsoudi said the Monza is so advanced that drivers would lack the 'sufficient concentration' to control it.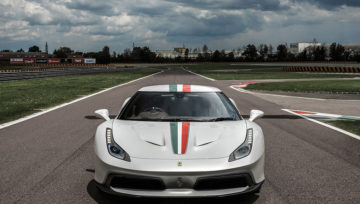 Ferrari 458 MM Speciale
Ferrari has unveiled its latest One-Off creation during the car's first shakedown on the Fiorano circuit in the hands of Ferrari's chief test driver Dario Benuzzi and the...

2017 Fiat 124 Spider...
Since the introduction of the Fiat 500 Abarth at the 2011 Los Angeles...