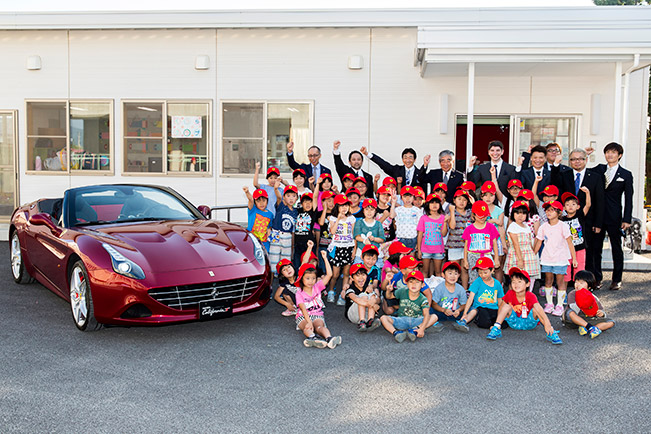 Ferrari Japan has just launched a joint book rental service in 41 after-school facilities in the city of Ishinomaki in collaboration with WORLDLIBRARY, a monthly book rental programme that provides quality overseas picture books to children aged 6 to 12. The project aims to support Japanese children in their education, by using foreign books to introduce them to other cultures. The initiative is funded by proceeds from Ferrari owner auctions and other events organised by Ferrari Japan in 2011- 2012.
Over 200 children were invited to the official launch of the World Library Book Rental Service at two after-school facilities built using funds raised by Ferrari in October 2012 in the wake of the devastating Great East Japan Earthquake.
Ishinomaki's Mayor Hiroshi Kameyama, Ferrari Japan Managing Director Reno De Paoli, Ferrari Club of Japan Chairman Yoshihiro Shibano and Chairman of the Ferrari Owners' Club of Japan Noriki Kawasaki also attended the ceremony at the two after-school facilities in Kaihoku and Mangokuura.
As part of the event, the children were allowed to admire and then take turns in the driver's seat of a Ferrari California T in front of the Kaihoku and Mangokuura Junior Schools.
Source: Ferrari