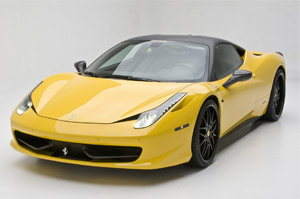 DMC Ferrari 458 Italia Milano
Official Premier at the SEMA Motor Show 2011: DMC refines the Ferrari 458 Italia German luxury tuner DMC celebrates the official premier of it's 458 Italia...
Valentino Rossi Ferrari 458 GT3 –...
During the first round of the 2012 Blancpain Endurance Series at Monza Circuit I recorded the Ferrari 458 GT3 driven by the Moto GP legend Valentino Rossi with his friend...
2012 Ferrari 458 Italia China 20th...
The year 2012 marks the 20th anniversary for Ferrari in China since the first Ferrari, a 348 TS, was ordered in Beijing. To celebrate this historical milestone, in a few...
Kahn Ferrari 458 Italia
A. Kahn Design's latest in a line of vehicles, the Ferrari 458 Italia in triple pearl white and Rosso Corsa red. Owning a Kahn Ferrari is enough, you don't need to...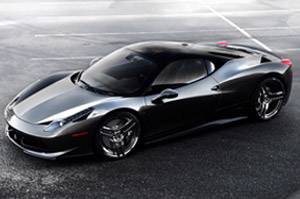 SR Kiluminati Ferrari 458 Pure Five
Ferrari 458 Italia is simply one of the best looking cars in the world. However, the SR Project Kiluminati moves the car to a next level. SR Project Kiluminati Ferrari...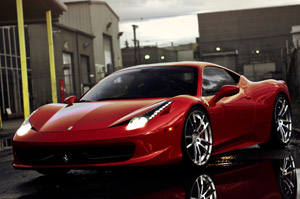 SR Ferrari 458 Italia Project Era
Sensational Ferrari 458 Italia in Rosso corsa red has released the SR Auto Team. The Project Era looks amazing with its restyled wheels in silver finish, which features a...
Ferrari 458 Italia vs Chevrolet...
Photos: www.dragtimes.info Next Event, May 19-20, 2012 E-mail: unlim@dragtimes.info Facebook: www.facebook.com Twitter: twitter.com www.moscowunlim.ru...
Driving Ferrari 458 Italia
Driving my Ferrari 458 Italia in Cannes flatout Tags:Nitrous, Need for speed, garn turismo, jay z, eminem, rihanna, trance, drum and bass, Armin van buuren, , London...