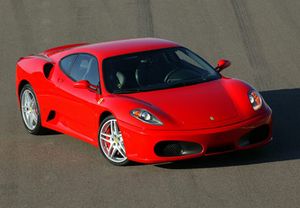 All Ferrari fans will be aware that Ferrari has stopped production of its F430 model. The last of these cars is going to have a special place in a special auction – Leggenda e Passione auction will be auctioning this car being the last one to roll out the factory lines. This particular car will come with a certificate from Ferrari chairman Luca di Montezemolo, so it will be a collector's piece indeed.
Apart from this model, the auction will also feature a 1967 330 P4 (one of just three built), a 1957 250 Testa Rossa and a 1990 641/2 F1 car, vintage cars expected to fetch a good price.
Other models will be include the first of only two 1959 Ferrari 250GT (SWB) Berlinetta Speciale Bertones ever built, one of just 37 1962 Ferrari 250 GT California Spyders, a 1956 Maserati 250F Grand Prix car and a 2008 Maserati MC12 with only factory mileage on it. Every car has been certified by Ferrari Classiche. This year's Ferrari Leggenda e Passione will take place May 17 at Ferrari's headquarters in Maranello, Italy.
The money from the auction will go towards the rebuilding of Abruzzo in Central Italy, the site of a devastating earthquake last month.