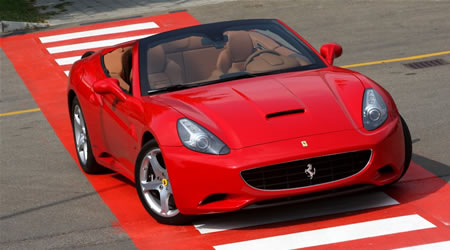 The new 2009 Ferrari California won't make its world debut until the 2008 Paris Motor Show but it was unveiled to a lucky few last week on Thursday. Ferrari held a star-studded event in Maranello and in Santa Monica, California ahead of the car's scheduled launch on Oct. 2nd.
The Santa Monica event also featured a charity auction where the first Ferrari California was sold for $520,000. That's a whole lot of money and double what the expected retail price is going to be for the new Ferrari.
Arnold Schwarzenegger was on hand to except the charity on behalf of After Schools All Stars, a charity which helps under-privileged school children.