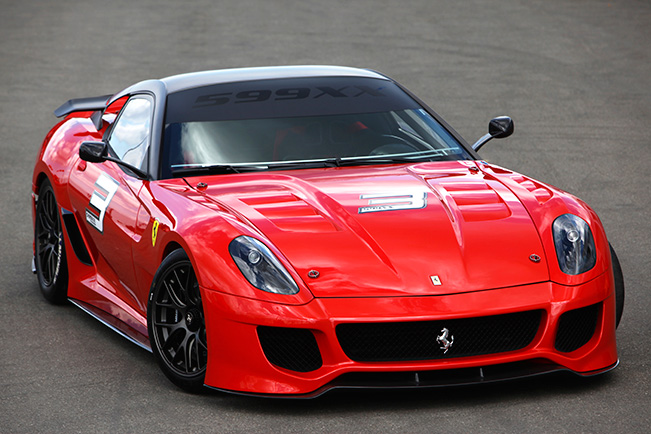 Ferrari is proud to announce the dynamic UK debut of its latest mid-rear-engined V8 supercar, the 488 GTB, as well as the FXX-K at this year's Festival of Speed, with both cars tackling the challenging 1.6 mile Goodwood Hill Climb along with a full supporting cast of Ferrari cars in the greatest-ever display from the Prancing Horse at the event.
The 488 GTB is Ferrari's first mid-engined twin-turbo V8 since the iconic 288 GTO and F40, with 650CV and a unique engine management system that delivers torque in a controlled and sustained manner with zero turbo lag and response times equivalent to a naturally-aspirated V8 engine. The track-only FXX-K exemplifies Ferrari's leadership in innovation and technology, with a V12 engine and hybrid system that constantly delivers 1050CV, with the "K" in its moniker a reference to the "KERS" kinetic energy recovery system it adopts in maximising its track performance.
The 488 GTB will be taking part in the Michelin Supercar Run during the Festival of Speed, alongside four other Ferrari cars: the Ferrari California T, F12berlinetta, LaFerrari and the F12 TRS. Ferrari's Corse Clienti division, which provides cars and support services for clients racing in the Challenge or international GT series, will also be bringing the 599 XX from the laboratory XX programme. A Ferrari 458 Challenge will also participate in the Hill Climb for GT race cars.
Source: Ferrari