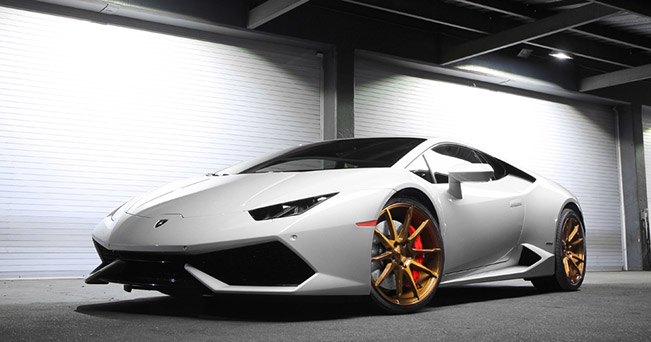 Lamborghini Huracan Black di Forza BM12 by Savini Wheels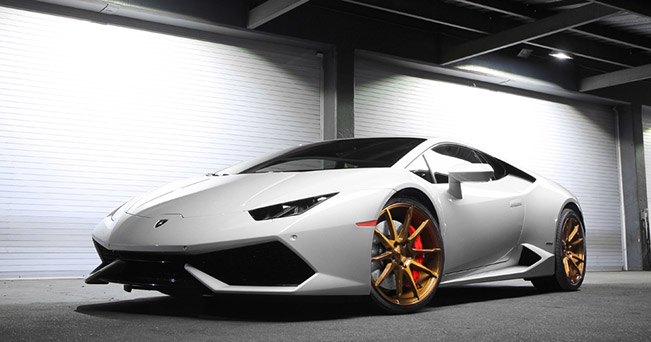 Lamborghini makes some of the world's most admired and fastest cars, and their latest supercar lives up to the Raging Bull legacy.The Huracán LP 610-4 features sharp, aerodynamic lines that are designed to tame the road, with every detail on the impressive exotic boasting the finest Italian craftsmanship and luxury finishing of unprecedented prestige. Powered by a naturally aspirated V10, the Bull roars with power the minute you press the ignition button.
Packed with 602 hp, the Huracán races from 0-62 mph in just 3.2 seconds before topping out at 202 mph. Not much is needed because the Huracán is already a beautiful sight to behind, but RDB LA fitted this white beast with a set of Balck di Forza BM12 wheels in a brushed bronze finish, which only makes the supercar that much more eye catching!
2015 Savini Lamborghini Huracan Forza BM12 | 6 images
Source: Savini Wheels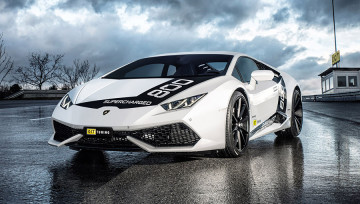 Now it IS going wild – Huracan...
The founded in 1985 Oberscheider Company has become an enterprise with about 50 members of staff meanwhile. One of the passions of the enterprise is the founded in 1994 O.CT...

Lamborghini Bull Wrapped in...
That one who trusts his vehicle to the tuning and wrapping company...