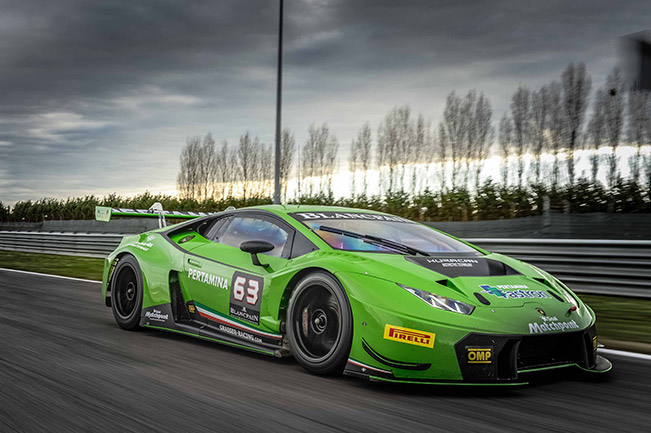 The Lamborghini Huracán GT3 will make its North American GT3 racing debut with confirmed entries into the IMSA WeatherTech SportsCar Championship GT Daytona (GTD) class in 2016.  
The official debut will be in the 24 Hours at Daytona on Jan. 30-31 with multiple customer teams, continuing Lamborghini Squadra Corse's tradition of customer support. There will be no factory entries, but all customer-racing teams will have factory support.
Lamborghini's move into GTD comes as the class adopts the 2016 FIA GT3 specifications for all of its entries.
"We are only focused and committed to customer racing," Automobili Lamborghini Head of Motorsport Giorgio Sanna said. "For us, GT3 is the pinnacle of our strategy. We are excited to make this next step in North America as our motorsport program competes for the first time in Lamborghini history in the 24 Hours at Daytona and in multiple full-season GTD efforts."
The 585-horsepower Huracán GT3 was born from a desire to offer factory-built and supported cars to customers worldwide. It is the first GT3 car to be fully engineered, developed and assembled internally by Automobili Lamborghini.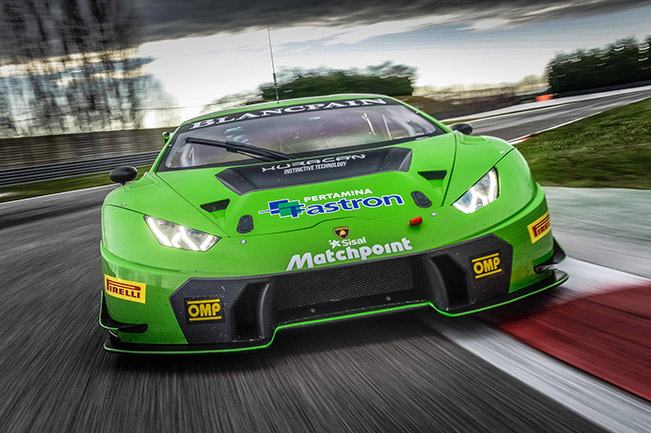 The move to GT3 racing in North America is the exciting next step as the Lamborghini Motorsport program continues to build its racing ladder. The GT3 program is the top step of an impressive pyramid, which includes Lamborghini Esperienza and Accademia and three Lamborghini Blancpain Super Trofeo series worldwide.
There are direct connections between two of the confirmed GT3 entries and Lamborghini Blancpain Super Trofeo North America, which is in its third season. Change Racing and O'Gara Motorsports both will add Lamborghini Huracán GT3 programs in addition to their existing Super Trofeo North America efforts in 2016.  In addition Konrad Motorsport, a powerful Super Trofeo Europe team, has confirmed participation in the 24 Hours at Daytona with the Huracán GT3.
Change Racing has been in the fold since the North American series inception in 2013. Change Racing is a past team champion and has fielded the driver champion two years in a row, in addition to winning the 2014 Pro-Am Super Trofeo World Finals.
Source: Lamborghini