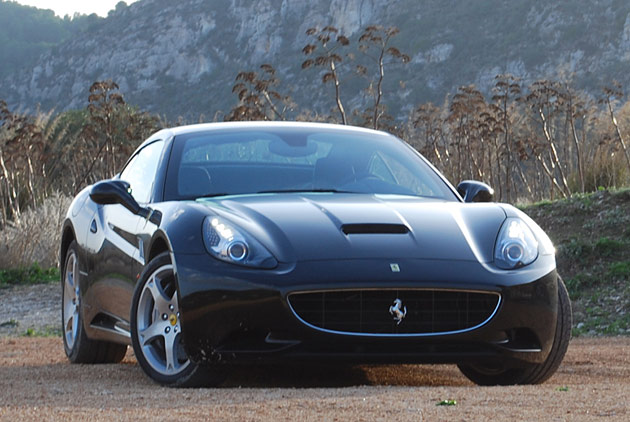 Ferrari California
If you are a die-hard, old-school driving enthusiast who still prefers operating three pedals with your own two feet, we've got some news for you. As has been reported off and on for the past few years, Ferrari – in as vivid a sign of the times as when Kodak stopped selling film cameras – is phasing out the use of manual transmissions. That is, not before one last hurrah, though having a manual-equipped Ferrari comes with some drawbacks these days.
The California is slated to be the last Ferrari available with a traditional manual transmission. It's been over a year since the car's market introduction, during which time only the seven-speed dual clutch transmission has been available. But purists can now order the California with a real six-speed manual, complete with clutch pedal, double-cone synchros with multiple pawl asymmetric geometry and an oil bath fork and lever system.
It'll cost you though, if not in price then both performance and fuel economy. Compared to the sub-four second sprint to 60 miles per hour and the 17.8-mpg rating that the California achieves with its seven-speed DSG transmission, the manual-equipped model takes even the most skilled hands 4.2 seconds to get up to highway hustle while returning 15.8 miles per gallon.