Maserati GranTurismo S Limited Edition
Maserati GranTurismo S Limited Edition | 7 images
Maserati is presenting the GranTurismo S Limited Edition at the Bologna Motor Show to celebrate 150 years of Italian unification. With an exclusive limited edition of 12 cars intended for the Italian market, the Granturismo S Limited Edition is characterised by unique trim levels and contents.
The model's exterior sports the exclusive matt Sebring Blue, which shows off its elegant lines yet also highlights its sporting aggression. These characteristics are also emphasised by the use of carbon elements, in particular the front spoilers, side mirrors, door handles and rear spoiler. The brake calipers are made of hand-polished aluminium and stand out beneath the 20-inch rims, the side skirts are painted matt black, as are the headlights, to lend the car a still more aggressive appearance.
As far as the interior is concerned on the other hand, the blend of sport and elegance is perfectly expressed by elements common to the MC Stradale version. In this case too, carbon finishes frame the instruments and the controls on the dashboard and central tunnel.
Finally, the commemorative Centocinquantenario ("150th Anniversary") of Italian Unification plate is located at the base of the central console. This bears the official logo as well as the number of units produced, to confirm the sheer exclusivity of this version.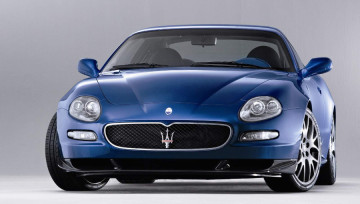 Maserati GranSport MC Victory 2006
To celebrate winning the 2005 FIA GT Manufacturers' Cup, Maserati has launched a new limited edition model of the Maserati GranSport. The Maserati GranSport MC Victory...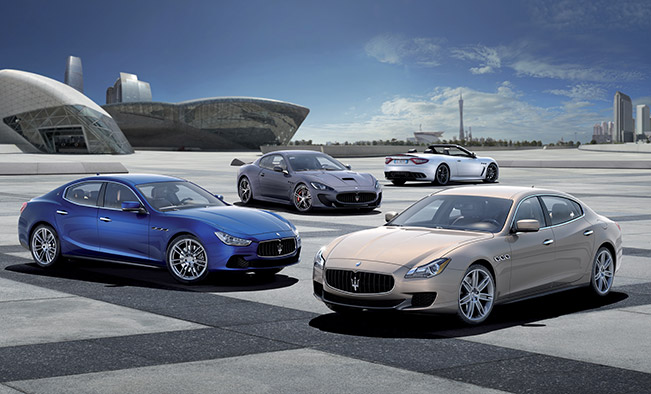 Maserati Announce the...
'The Maserati 100' – a definitive list of Britain's most...