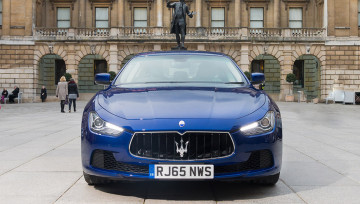 Maserati Partners With The Historic...
On Saturday 12th March the Royal Academy of Arts opened its exhibition, In the Age of Giorgione, with luxury Italian car manufacturer, Maserati, announced as its official...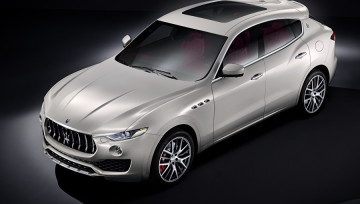 Maserati's first SUV receives its...
Maserati reveals the exterior form of the Levante, the first SUV in the brand's more than one hundred year history: the new model completes the existing range of saloon and...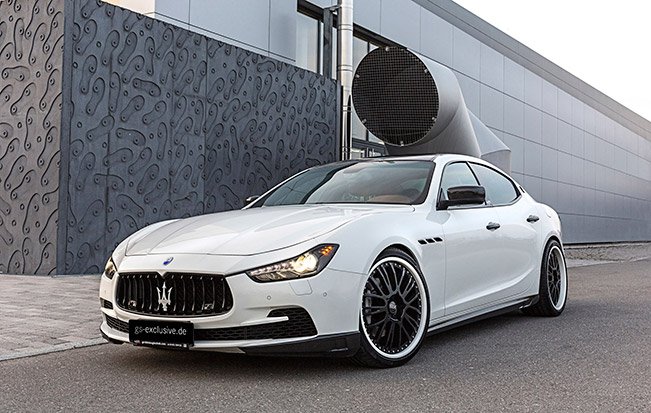 Maserati Ghibli EVO by GS Exclusive
A century of Maserati, a century of history. The manufacturer was established in December 1914 in Bologna, Italy; the headquarters have been in Viale Circo Menotti in...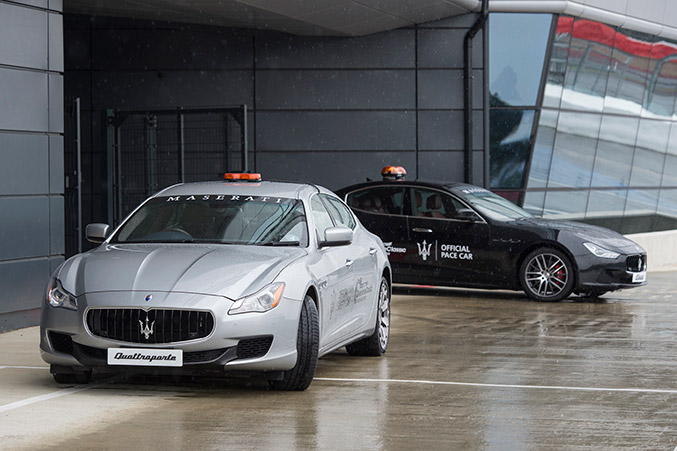 Maserati Pace Cars Lead the Way at the...
This weekend luxury Italian carmaker, Maserati, led the on-track action at the famous three-day Silverstone Classic with the Maserati Ghibli as the Official Pace Car for...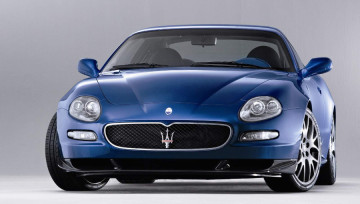 Maserati GranSport MC Victory 2006
To celebrate winning the 2005 FIA GT Manufacturers' Cup, Maserati has launched a new limited edition model of the Maserati GranSport. The Maserati GranSport MC Victory...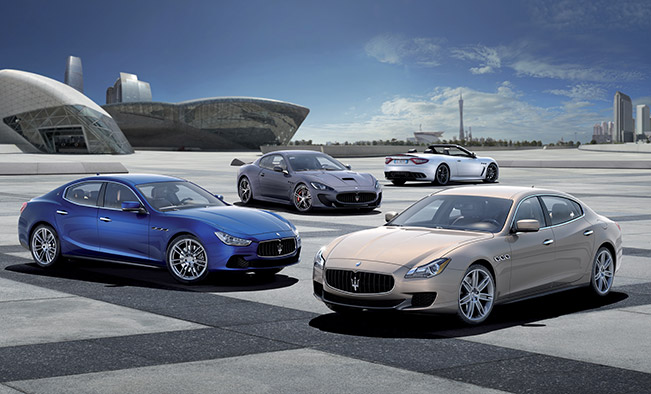 Maserati Announce the Maserati 100 List
'The Maserati 100' – a definitive list of Britain's most successful business leaders actively supporting the next generation of entrepreneurs has been announced by...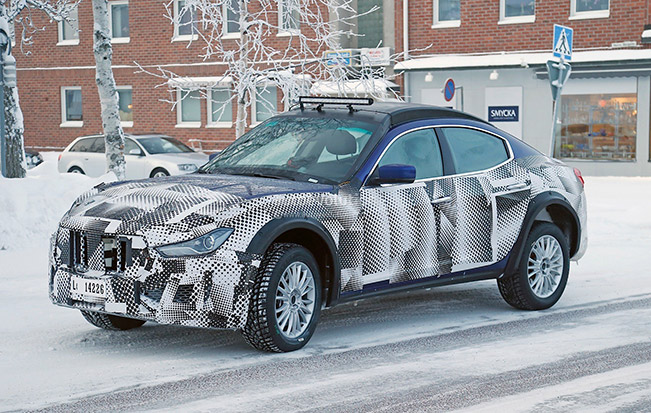 2016 Maserati Levante Test Mule Parked...
Even though Maserati actually showed a stunning concept SUV that looked ready for production, the Kubang, engineers are continuing to hide their work...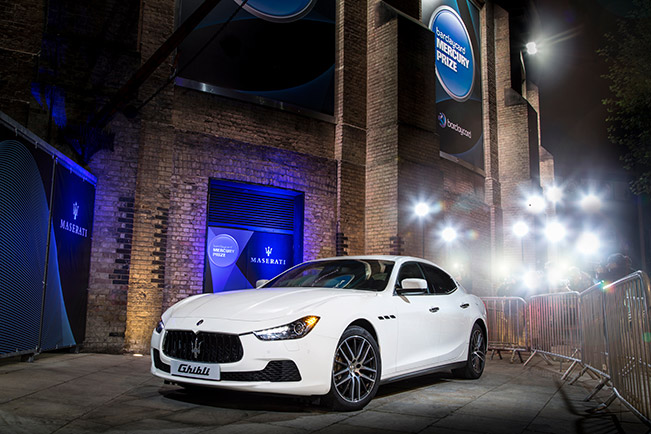 Maserati Dazzles the Music Industry at...
On Wednesday night luxury Italian automotive manufacturer, Maserati, drove Britain's hottest music industry talent to the Barclaycard Mercury Prize...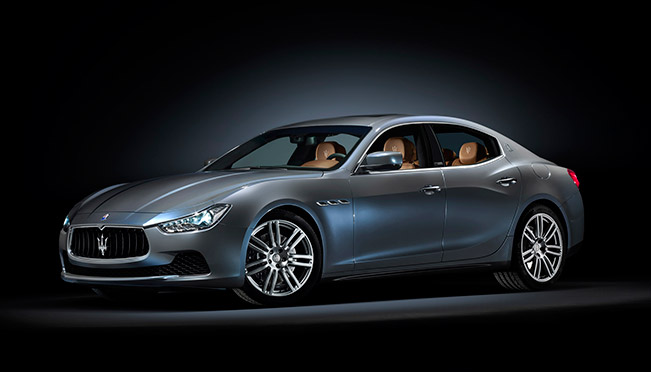 Maserati Presents the New Ghibli...
The Maserati Ghibli S Q4 by Ermenegildo Zegna Concept, to be presented at the Paris Motor Show as a world preview, stands out from the rest of the current...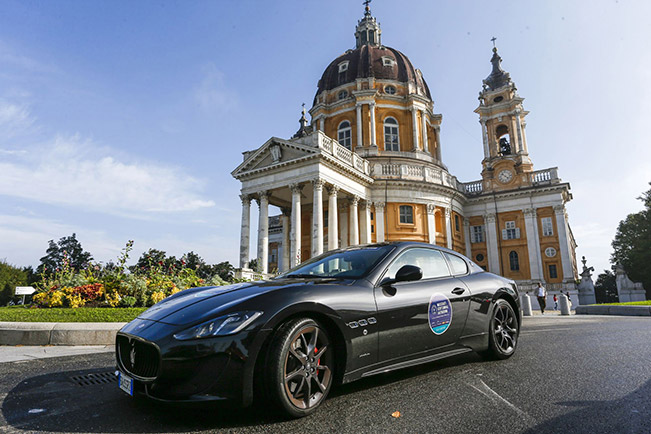 Maserati Centennial International...
Following the first day in Modena, the Maserati Centennial International Gathering saw the second day commence with the start of the regularity...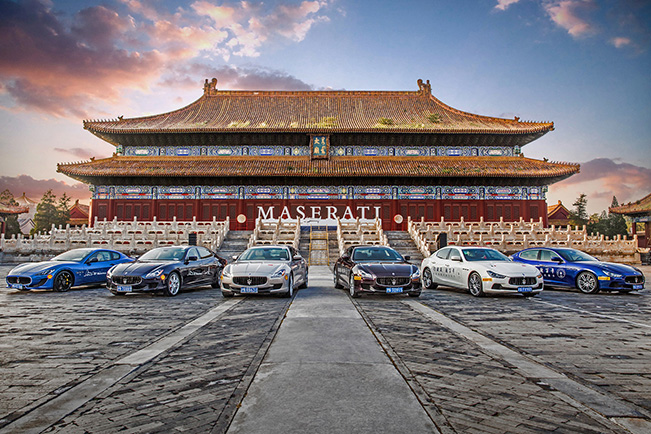 Five Days To Go: Countdown To The...
Three-day drive from Modena to Turin celebrates Maserati's first Centenary and starts with a prologue in Bologna, by the Fountain of...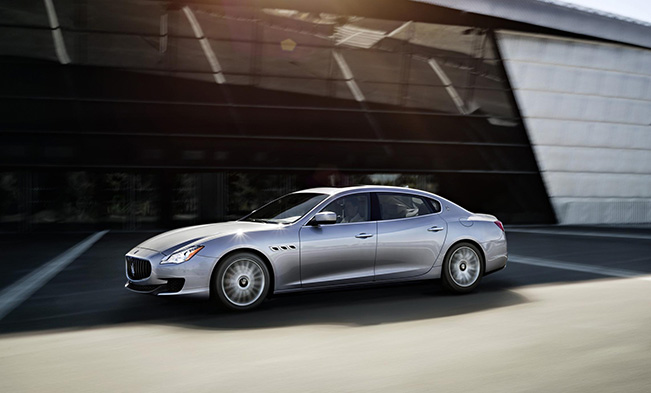 Maserati Quattroporte Joins...
A glamorous collection of Maserati Quattroporte saloons is set to join Quintessentially Driven's exclusive vehicle fleet in London. The bespoke luxury car service...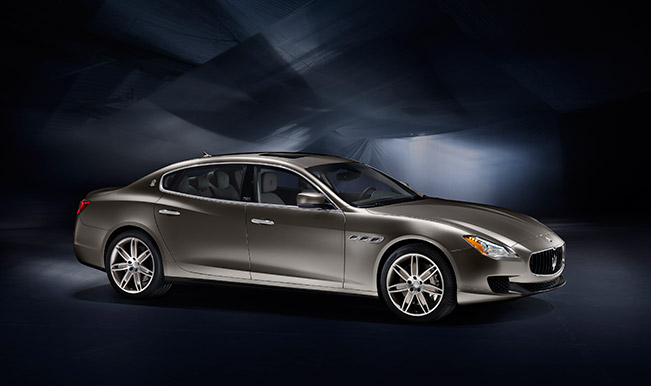 "One of 100" The Maserati...
After making its world debut at the 2013 Geneva Motor Show, Maserati has revealed an exclusive limited edition Maserati Quattroporte in collaboration with...