The Ferrari California Driving Experience at Infineon Raceway
Ferrari Beverly Hills and Ferrari North America, introduce new Ferrari fans to Driving the Ferrari California at Infineon Raceway. These special guest had their chance not only to drive the Ferrari California on a race track, but also got to see how comfortable and drivable the Ferrari California is on the spectacular roads of California wine country. Watch and see some of their impressions, and also how this new Ferrari is an everyday comfortable vehicle with Super Car Performance.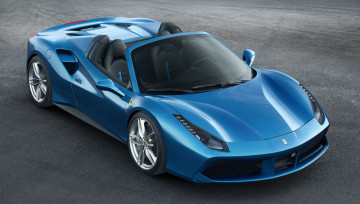 Ferrari 488 Spider is "Best...
Readers of Swiss car magazine "Auto Illustrierte" have voted the Ferrari 488 Spider first in the poll for "Best convertible car of the year 2016". The Ferrari 488...

Here you go, SF16-H!
A shortened nose, a tapered rear end and an intriguing red-and-white...