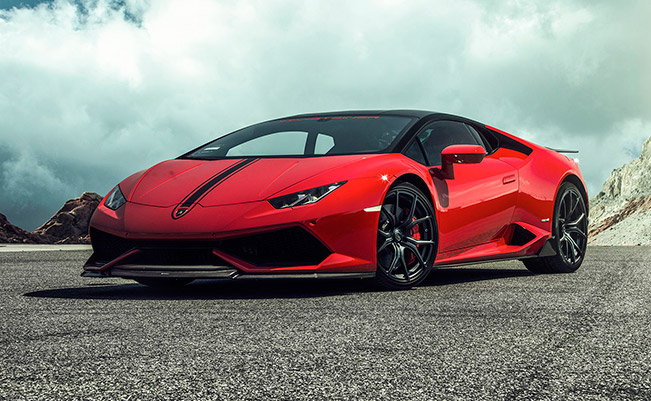 Vorsteiner is proud to announce the long anticipated launch of the Verona lightweight carbon fiber aerodynamic program for the Lamborghini Huracan.
Add the final touches to your Lamborghini Huracan with the all new add on front spoiler and side skirts.
The front spoiler increases visual appeal and aerodynamic downforce without dramatically affecting ground clearance. Our studio engineers designed the new front spoiler to hug and accentuate the lines of the bumper while directing more air into the openings of the front radiators to improve cooling.
The race-inspired Verona side blade extensions are designed for a more aggressive profile without distracting from the Huracan's already beautiful angular body lines while further improving downforce and air flow around the vehicle and behind the front wheels.
In the end, it's all about the tiniest details that proudly separates Vorsteiner design, engineering and quality from the rest.
Source: Vorsteiner