Ferrari F430 Tire Test –...
Testing 1 : Vredestein Ultrac Sessanta // Testing 2 : Goodyear Eagle F1 // Testing : 3 Toyo Proxes R1R // Testing 4 : Yokohama Parada // Testing 5 : Toyo R888 by...
Ferrari F430 VS Tubi Audi R8!
What a combo! A Red Corsa F430 vs a Velvet Purple R8! Both cars were extraordinary! The F430 was really nice but the R8, OMG lol, listen to the noise of that thing!...
Tennis star splashes out on Ferrari F430
Leading British tennis player Andy Murrary is showing that his rise to the top end of the World rankings has clearly had a nice effect on his earnings, as he has just...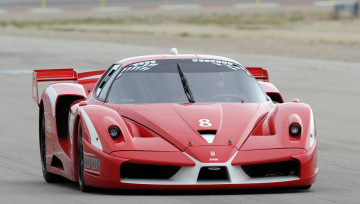 2010 Ferrari Challenge at MMP: Ferrari...
We were pretty impressed after initially watching the
Ferrari F430 the best car ever made...
The Ferrari F430 is a sports car produced by the Italian automaker Ferrari from 2004 to 2009, as a successor to the 360. It debuted at the 2004 Paris Motor Show.[1]...
Ferrari F430 Scuderia Spider 16M by...
[gallery=32]How can you make a Ferrari Scuderia Spider 16M, built in a limited edition of just 499 vehicles, even more exciting and more exclusive? Easy, just take it to...
Ferrari's last F430 model
All Ferrari fans will be aware that Ferrari has stopped production of its F430 model. The last of these cars is going to have a special place in a special auction - Leggenda...
Ferrari recalls F430 Spider…
Yesterday Ferrari issued a recall for 1,950 of its 2005-2007 F430 Spiders involving the car's automatic convertible top, according to the NHTSA. The problem arose from the...