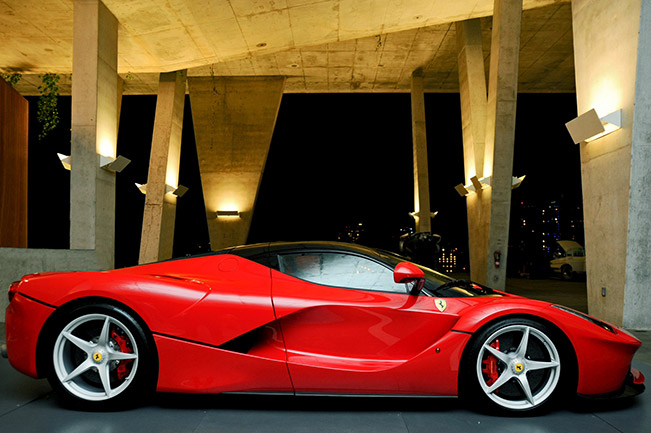 LaFerrari The Best of The Masterpieces
When art meets the world of the automobile, Ferrari always plays a leading role. That was confirmed at a show being staged over these past few days in Miami, at the annual...
LaFerrari FXXR by DMC Luxury
Famous German car magazine AutoBILD wanted to know how the already impressive LaFerrari could be modified into an even more intimidating hyper exotic, ultimate road car....

DMC Lamborghini Huracan Cairo...
Since its foundation, the DMC brand...

Lamborghini Bull Wrapped in...
That one who trusts his vehicle to...

Australian GT – Griguol and...
The Australian GT championship got...

Want to hire a hot car to...
The Ultimate in Motoring...

Racing One-Ferrari Attacks...
The team of Racing One GmbH in...

Ferrari 458 MM Speciale
Ferrari has unveiled its latest...