Maserati GranTurismo Sport
[nggallery id=90] Maserati GranTurismo Sport is powered by a 4.7-liter V8 engine that produces 460HP ( 343 kW). 0-100kph (0-62mph) in under 5...
Maserati GranTurismo S Limited Edition
[nggallery id=89]Maserati is presenting the GranTurismo S Limited Edition at the Bologna Motor Show to celebrate 150 years of Italian unification. With an...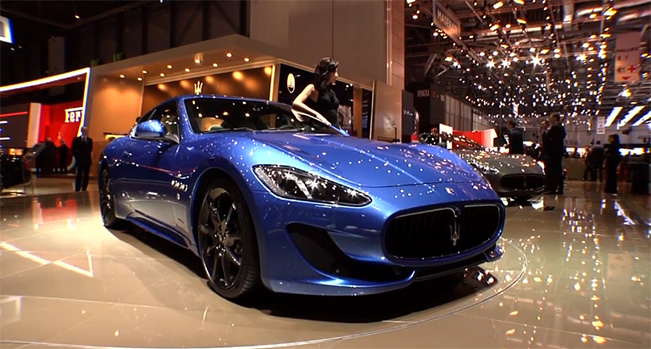 2013 Maserati GranTurismo Sport
Maserati chooses the Geneva International Motor Show to unveil its new GranTurismo Sport. Bolstered by the success of a model that brought the entire concept of the Grand...
Classic Supercars Vol. 1 –...
Check out: www.carshowclassic.com We have gathered some of this worlds most coveted classic Ferrari cars - you will not believe your own eyes! Ferrari 250 California...
Ferrari F430 VS Tubi Audi R8!
What a combo! A Red Corsa F430 vs a Velvet Purple R8! Both cars were extraordinary! The F430 was really nice but the R8, OMG lol, listen to the noise of that thing!...
LA Auto Show without Bentley, Ferrari...
Here's an unsurprising stat for you: 60 percent of all vehicles sold in the U.S. that cost over $100,000 find homes in New York, Florida and California. The...