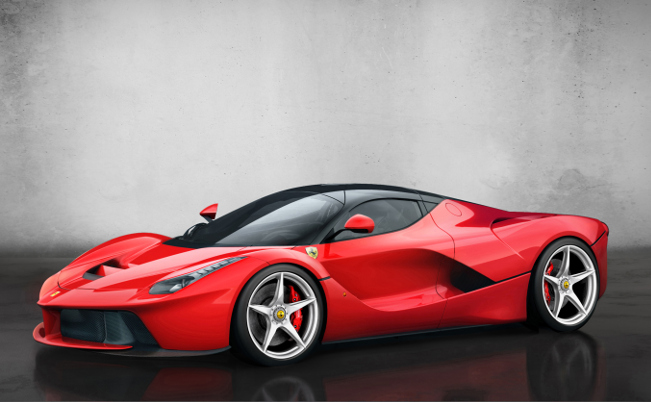 LaFerrari receives "Hypercar of the...
At this year's inaugural ArabWheels Awards held in Dubai, UAE, the LaFerrari was honoured with the award of 'Hypercar of the Year'. Commenting on Ferrari's latest...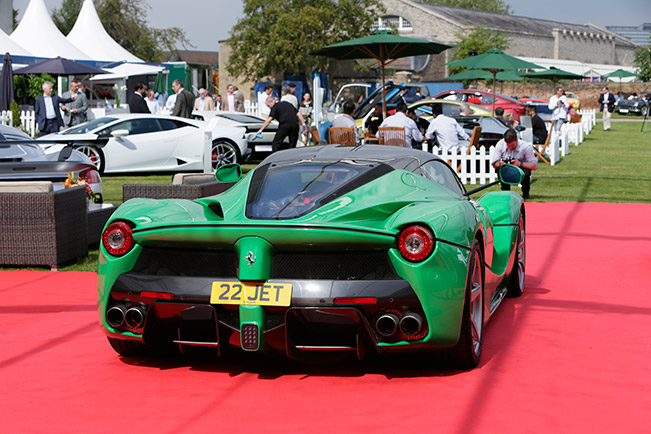 Pirelli Prestige and Performance...
Salon Privé has confirmed its world-leading line-up of cars in the event's inaugural Pirelli Prestige and Performance, paying homage to super & hyper cars from 1975...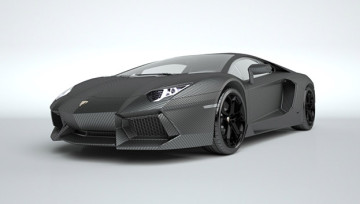 Ferrari 458 Italia, LaFerrari and...
Boutique carbon fiber atelier Vitesse | AuDessus, manufacturer of bespoke automotive pieces, announces its launch worldwide. Vitesse | AuDessus, (or "Superior Speed"...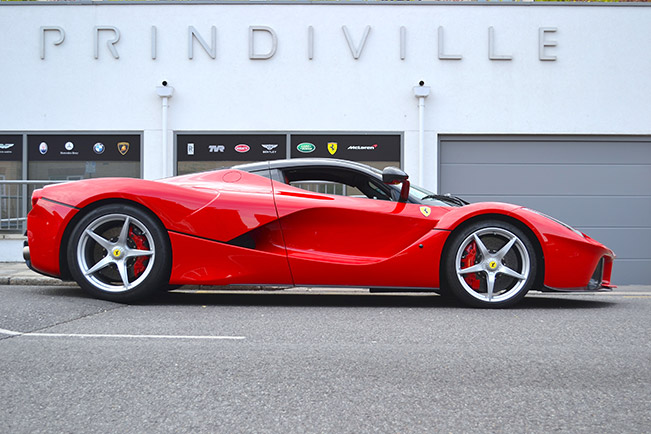 Ferrari LaFerrari and Ex-Senna F1 Car...
With pole position on the stand occupied by the ex-Ayrton Senna Toleman-Hart F1 single-seater from 1984, Prindiville's line-up is perfectly in tune with this year's...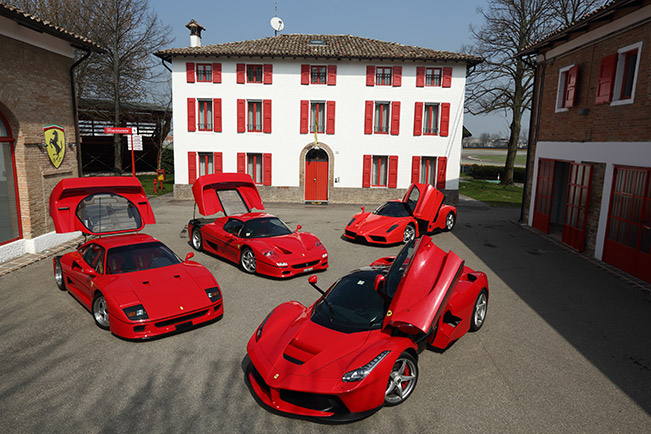 Four Thoroughbreds for a Special Driver
Seeing them all together at Fiorano was an unforgettable and very moving experience made all the more special by the fact that they were driven, one after the other, by...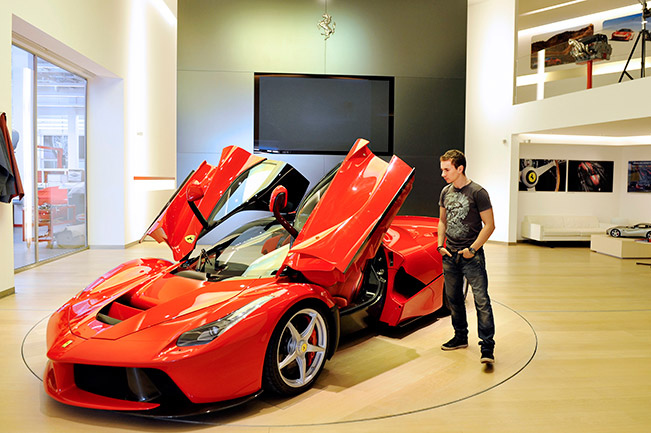 Jorge Lorenzo: "The LaFerrari is...
Jorge Lorenzo paid Ferrari a visit in Maranello yesterday. The two-time MotoGP World Champion, winner of 54 championship races (33 in MotoGP, 17 in the...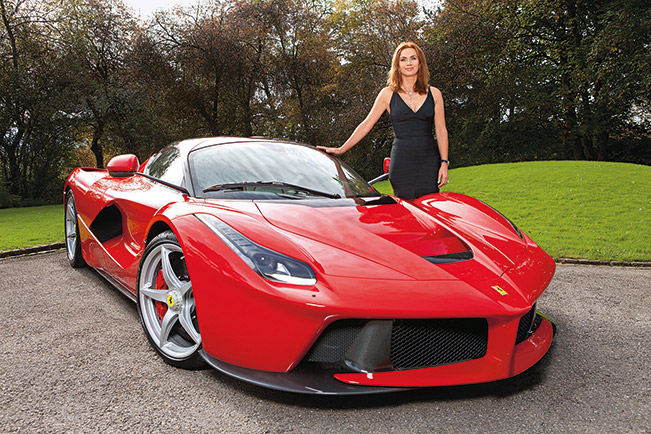 A LaFerrari for Lady Cornelia [VIDEO]
Cornelia Hagmann is an Austrian-born painter and sculptor that has made Switzerland  her home for many years. Her wonderfully rich paintings are mostly...
TopGear Magazine Honours Ferrari
Ferrari has taken an impressive three plaudits in this year's special Awards Issue of the authoritative BBC Top Gear Magazine,  bringing its total...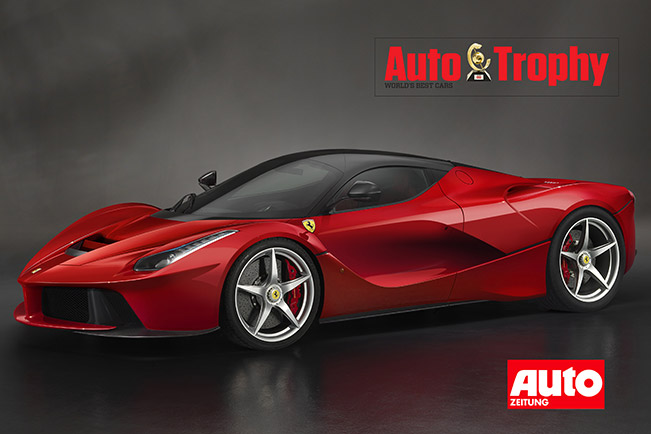 LaFerrari Takes Auto Zeitung Plaudit
The readers of the authoritative German car magazine Auto Zeitung have named LaFerrari "Best Super Sportscar" of the year. The limited edition...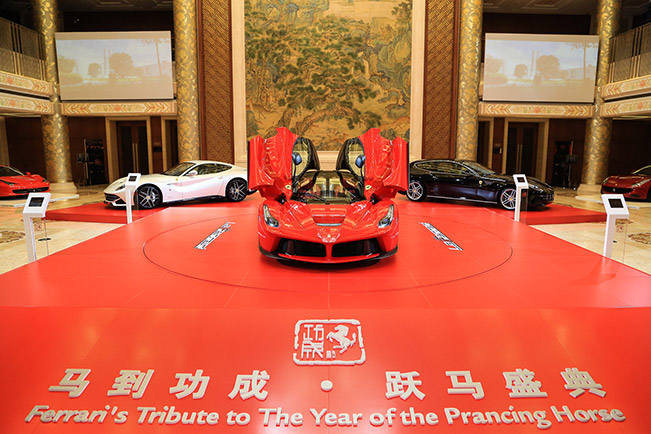 LaFerrari for The Year of The Horse
A major event was organised by Ferrari to bring to an end its celebrations for the Year of the Horse in China. It took place at the Diaoyutai State Guest...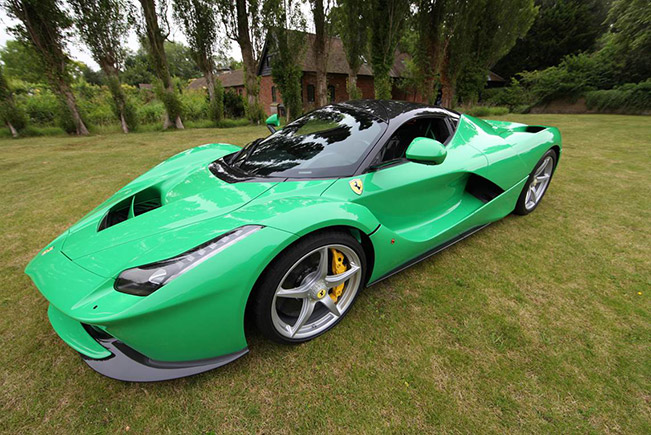 Jay Kay's LaFerrari Joins the...
Introduced last year, the Hypercar Collection is an invitation-only display of the ultimate machines. Nowhere will you see such a collection of cars...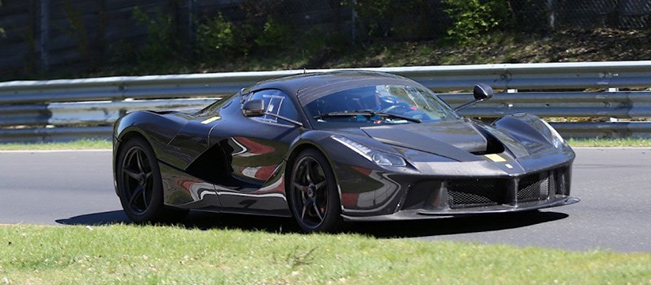 30 LaFerrari Units for Loyal Customers
Being hurried by car customisers, Ferrari have finally got down to tests of the boosted version of the LaFerrari XX hybrid supercar. Upgraded LaFerrari units will...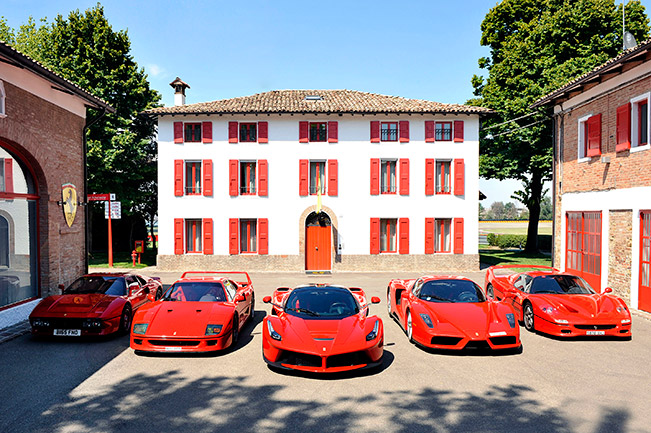 A Road Trip With The Most Exclusive of...
Yesterday was a very special day in Maranello as one of the great Ferrari collectors, Jon Hunt, arrived to take delivery of his new...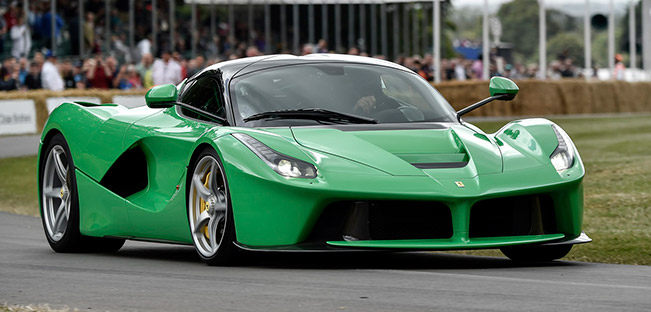 Jay Kay's LaFerrari a Crowd Pleaser...
Ferrari was definitely one of the main attractions over the three days of the Festival of Speed held at Goodwood this weekend, both with the drivers and F1 cars of the...